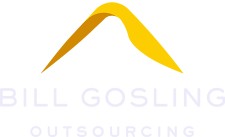 Newmarket, Ontario, March 9, 2017 (Newswire.com) - Bill Gosling Outsourcing has been named to Deloitte LLP's Canada's Best Managed Companies list for the eighteenth consecutive year, retaining its "Platinum Status."
Bill Gosling Outsourcing was named to the list due to emphasis on three areas: employee engagement, which encourages peer-based recognition within an online community; client collaboration initiatives, which creates new communication solutions that emphasize better customer experiences; and employee development, which relies on immersive and on-demand learning opportunities to replace the traditional classroom.
"We are thrilled to win this award for the eighteenth consecutive year," said David Rae, CEO of Bill Gosling Outsourcing. "Everything we do is for our clients and our employees. While we certainly don't set out to win awards, it is amazing to be recognized alongside so many other great Canadian companies."
Deloitte LLP is one of Canada's leading professional services firms, providing audit, tax, consulting, and financial advisory services to both Canadian and international clients.
Deloitte's website describes the Canada's Best Managed Companies list as "recognizing excellence in private Canadian-owned companies."
About Bill Gosling Outsourcing Inc. (Bill Gosling)
In business for 60 years, Bill Gosling has grown to become a leader in contact centre services across Canada, the U.S., the U.K., and the Philippines. Based in Newmarket, Ontario, Canada, Bill Gosling offers end-to-end customer communication solutions, including: customer sales and acquisitions; customer care; contact centre technologies; accounts receivable management; and business process outsourcing (BPO) services. Bill Gosling Outsourcing employs globally approximately 2,000 team members.  
Source: Bill Gosling Outsourcing
Share: